Do you love to create your music, but not having a free beat making software is stopping you, then this article is for you. As you read further in this article, you will be able to learn about some of the best free beat making software as well as beatmakers. So, why wait when you can start showing your skills to everyone?

Each software that you will read about in the list below is exceptionally user-friendly. Therefore, you do not necessarily require any prior training or hands-on before you start practicing. So, let's begin our journey without further delay!

Most popular Free Beat Making Software

In this section, we will mention the names of some of the market leaders when it comes to free beat making software. Besides, you will also get to know a little about each one of these.

The chartbuster is here! Yes, the MAGIX music maker will help you to create and assemble your beats all for free. However, you will have to choose the premium version of this software later. The premium version will help you to utilize some of the professional tools and functions of the software that you will not be able to avail otherwise.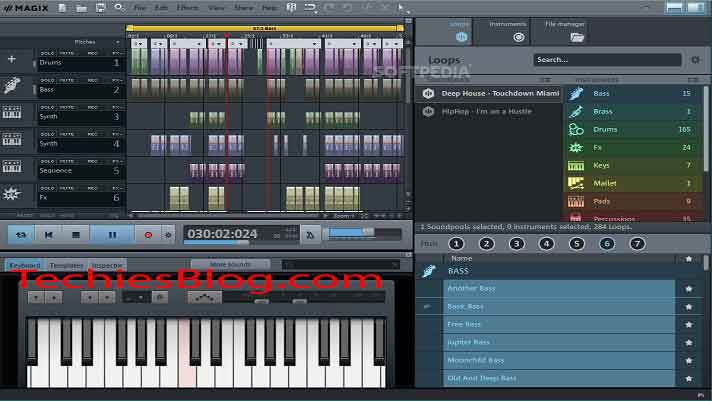 The most significant advantage of using MAGIX is that you will require not more than just a couple of minutes to come up with a brand-new song. Besides, the software is so user-friendly that you will find tutorials for each step. As a result, the navigation process becomes effortless.

MuseScore is a popular free beat making software for Mac as well as windows. One is the versatility, and the second is that MuseScore is very user-friendly. So, it is a deadly combination that we find here. Also, the full range of tools and features will help you to navigate and work freely without any interruption.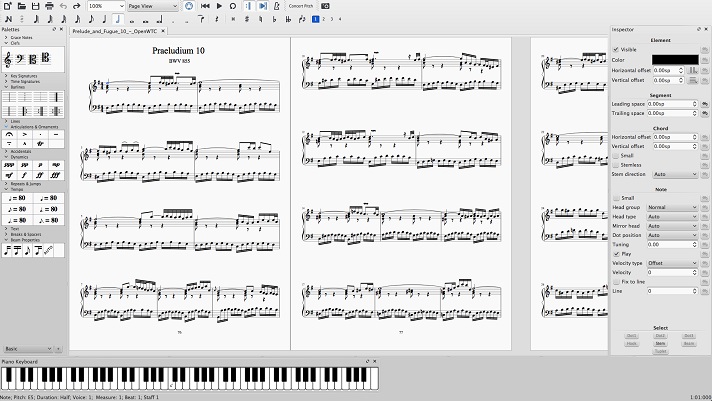 As a learner, you must know that this is a free beat making software for windows and mac specially developed for beginners. With the help of MuseScore, you can create songs just at a few clicks. What is more, is that you can save all the music you create in formats that you are comfortable to use.

Another versatile free beat making software for mac and windows both, FL Studio also helps you to create unique things. Moreover, it is the best software that you can use for any operating system. Now, wait for the best news! Well, yes, you can surely use this one for free!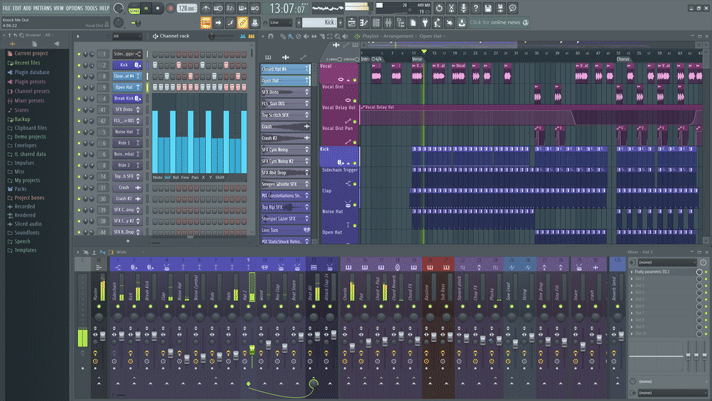 Using FL Studio, you cannot just create music but also do editing and mixing without any problem. It is not a problem if you have just started learning because the easy to use tools will help you to create something in a jiffy!

Drum Flow is winning the hearts of music creators now with the way it functions. You can create new beats and music online quickly using Drum Flow. The plus point of this software is one that you can use it for free. Last but not least, you will be happy to know that there is a library full of sample music. So, as a beginner, you can work on your beats and refer to the sample files if you get stuck somewhere.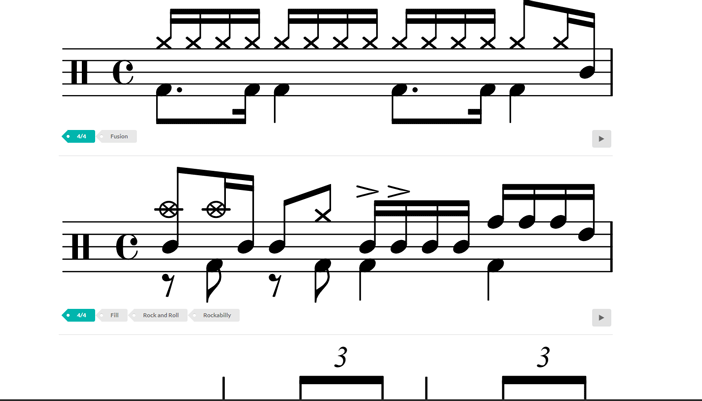 The similarity it has with most of the popular music making software is the user-friendliness as well as the fact that you can create music in less time. Also, you can save files in any format that you want. So, are you convinced that Drum Flow is one of the best?

Arguably, one of the top 5 in every list of free beat making software, Ordrumbox, is climbing the popularity ladder at a breakneck pace. Again, it is versatile because of its suitability in both windows and mac. However, the best part is that it has a wide range of options that helps you to edit and compose music.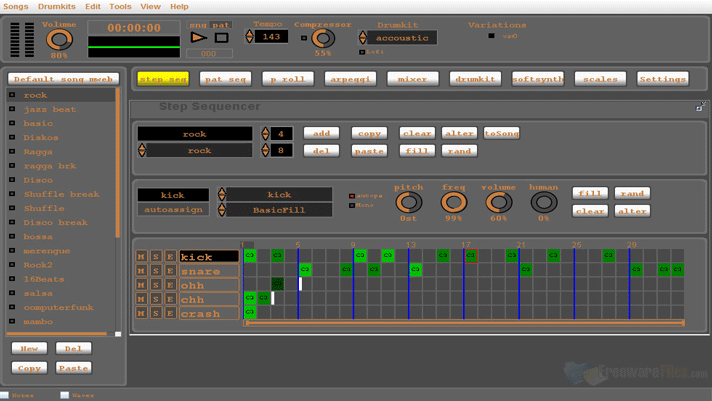 So, in the case of Ordrumbox, you are getting a perfect combo of smooth functioning and versatility. Also, you get a music library that comprises several sample albums. So, you can create and refer to these files whenever you want.

Another versatile free beat making software for windows and mac both, Hydrogen also helps you to create unique things. Moreover, it is the best software that you can use for any operating system. So, versatility and user-friendliness both at the same time make Hydrogen a favorite of several music enthusiasts. Plus, you can use it at no cost whatsoever!

Now, let us come to the USP, oops USPs of Hydrogen! Using this software, you can create multiple files at the same time. Moreover, you can save those files in whichever format you like. For example, Hydrogen supports all music formats starting from WMV to MP3, and everything else. So, rush and install the software. What are you waiting for?

Each one of these names that you find on the list has something or the other that makes them stand out from each other. So, in that context, GarageBand is also no exception. The software was introduced in 2010, and since has been winning hearts globally.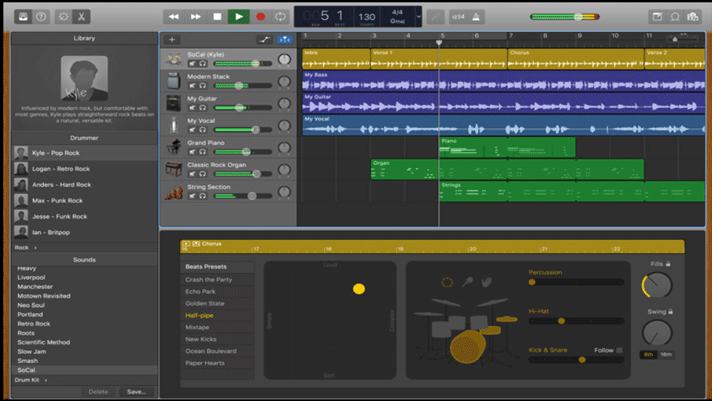 On this platform, you can not only create music but also learn a lot. For example, there are tutorials and lessons for various instruments that you can learn playing from here.

You can use the GarageBand software to create beats as well as songs. What is more, is you can save your creations in your chosen format easily. However, when it comes to the versatility of operation, this platform falls a little behind. It is because GarageBand is a free beat making software for mac especially.

Using Musink Lite, you can create hip hop music in almost no time at all. The music sheet that you will find in the dashboard will help you to find tools for mixing and editing as well.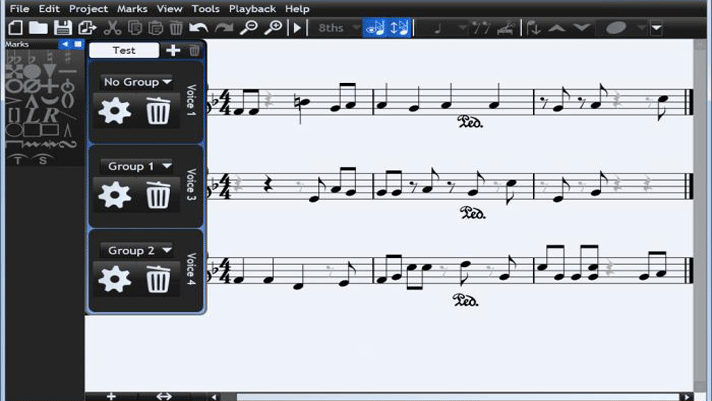 So, do not waste any more time, and get ready to create some groovy music for the next party!