In the era of Netflix and Amazon prime streaming, mobile data is no longer reliable. Hence, everyone wants to switch to a high-speed WiFi network to enjoy either online web series apps or gaming apps.

With WiFi comes a big amount to pay for a regular network. Not everyone can afford to pay for the WiFi network. Hence, questions like 'best WiFi hacking Android apps' are asked frequently.

What if you can get access to a WiFi network without even spending a penny? It is possible by some WiFi password hacking apps.

As WiFi providers are well aware of password hacking apps, they try to make their router more secure and attack free. But with some WiFi hacker apps, you can get into a nearby network.

Let's have a look at some best WiFi password hacker apps for android, shall we?

Before using these apps, your android device needs to pass the following requirements:
You need to root your android device for some apps.
Your android version should be higher than 4.0+
WiFi networks must be WPS enabled. (essential and mandatory)
Proper signal of the targeted WiFi network.
Top 10 WiFi Hacking Apps for android
WPS-WPA tester app is one of the most popular WiFi password hacking apps for android. The main intention behind the development of this app is to find the vulnerabilities in the WiFi network.

The app lets you break into the network security using WPS PIN to access points. With simple steps, you can hack a password of nearby WiFi networks.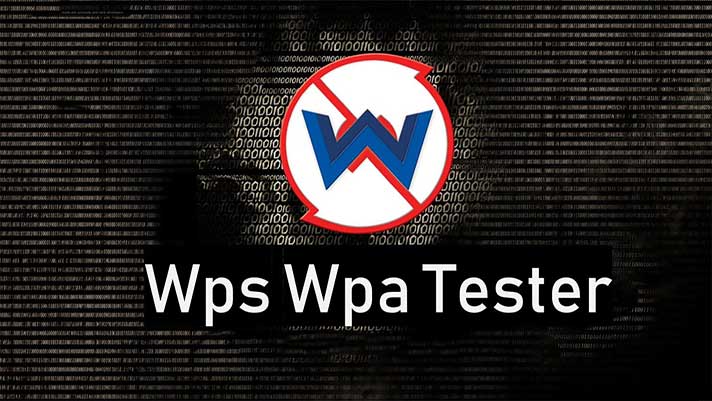 Steps to use WPS-WPA Tester pro:
Download the apk of the WPS-WPA tester app.
Install the app in your android device.
It will ask you to agree for terms, click Agree terms and conditions.
The app will ask your permission for root, click the Allow/Grant button to give root permission.
Now you are inside the app, click on the refresh button from the top bar.
It will show you nearby WiFi connections.
Based on the network quality, click on any of the networks.
The app will give you a warning message, click Yes.
Now, click on Connect Automatic Pin
After a few seconds of processing, the app will give you the password of the chosen WiFi network.
This app was initially meant only to show the number of devices connected to your WiFi network. Now the app lets you hack the nearby networks.

It has two methods to hack the WiFi password: The root and Non-root method. This application is available for smartphones as well as PCs. AndroidDumper will also give you push notification of newly found WiFi networks in your vicinity.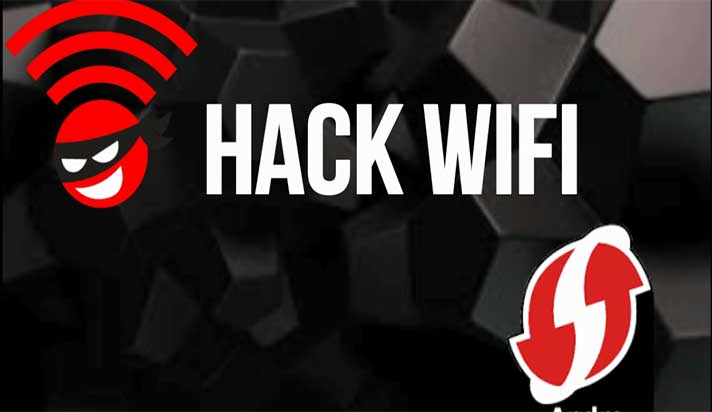 Steps to use AndroidDumper:
First thing first, download the AndroidDumper app.
Install the app on your smartphone.
AndroidDumper will ask for root permission after opening it, Click Allow/Grant.
Now you will be able to see nearby WiFi networks.
Pick a network from the list and click on No Custom Pin.
After processing for a few seconds, the app will give you the network and Its password.
Copy the password and connect to the network manually.
WPS connect is a popular WiFi cracker app for android smartphones. With simple steps, you can play with the nearby WiFi networks. The primary aim behind WPS connect app development was to check if your router is secure.

Make sure you get the latest version of the app for yourself to avoid buggy older versions.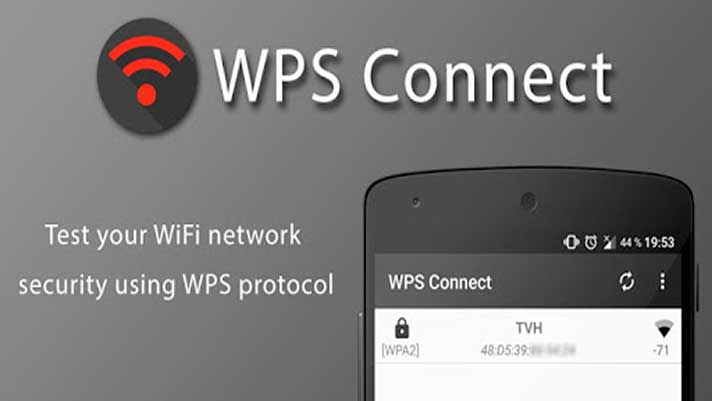 Steps to use WPS Connect:
Download the apk for the WPS Connect WiFi cracker app.
Open the app, and it will ask you for root permission. Click on Allow/Grant.
From the menu on the top right corner, tap on the Scan icon.
It will show you all the WPS networks in the nearby vicinity.
Select the network that has Green highlight.
Click try to connect, and it will show you Choose a PIN option.
Select any PIN and tap on Try.
Wait for a few seconds to get yourself a password of the selected network.
Connect to the network using a password and enjoy it.
ZAnti is a WiFi penetration testing app for android devices. It's not primarily a WiFi hacking or cracking app. It lets you check for vulnerabilities in the network via penetration testing toolkit.

Many ethical hackers and IT security administrators use ZAnti to find vulnerabilities. The app has the simplest UI of all and allows you to do a lot of things with the network.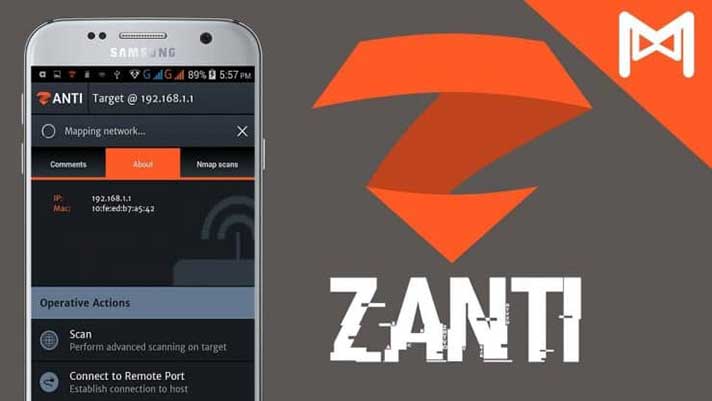 ZAnti allows you to:

Change the MAC address of your WiFi network.
MAC address spoofing.
Password Auditing.
Vulnerability checks.
It's not a WiFi cracking app. Instead, as the name suggests, it will allow you to disconnect devices connected to your WiFi network.

WiFi kill also helps to boost your WiFi speed up. Many ethical hackers use this app to disconnect devices from WiFi networks.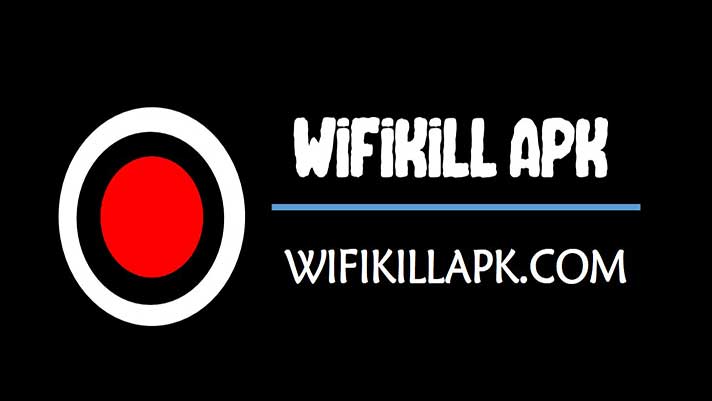 How to use WiFi Kill:
Download the app on your android phone and install it.
First, connect to the WiFi network for which you want to check connected devices. For example, your home WiFi.
Tap on the On/Off button to scan the connected IP address of devices.
Tap on the Ip address of a device for which you want to kill the WiFi connectivity. That device will no longer be able to connect to the WiFi network.
This app lets you find the intruder. Yes, with this app, you can see how many devices are connected to the network.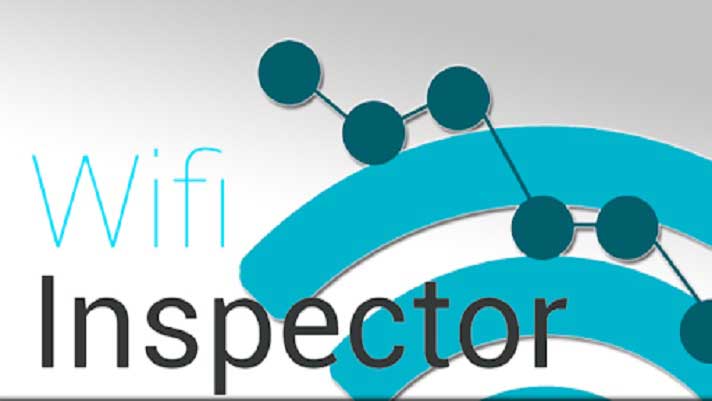 You can give a name to your own devices. So when an outsider connects to the network, you can stop them. You can track and change someone's mac address. The app provides many options to manage your WiFi network. With its easy UI, you can try all the options offered by WiFi inspect.

This app is a WiFi password hacker app. Reaver launches a brute force attack against WPS registrar PIN and recovers a passphrase.

You need to enable monitor mode in your android device. Bcmon app will help you activate the monitor mode if not Reaver.

Steps to use Reaver:
Download Reaver and open the app.
Activate monitor mode using bcmon.
The reaver app will show warnings, click Ok.
Click on the scan icon on the top right corner.
It will show a list of available networks with a green and red mark.
Choose the network with Green mark and start the attack.
After a few seconds of processing, the app will show a passphrase of a network.
Nmap is a trusted app by many ethical hackers and security testers. The app is available for various operating systems, including android.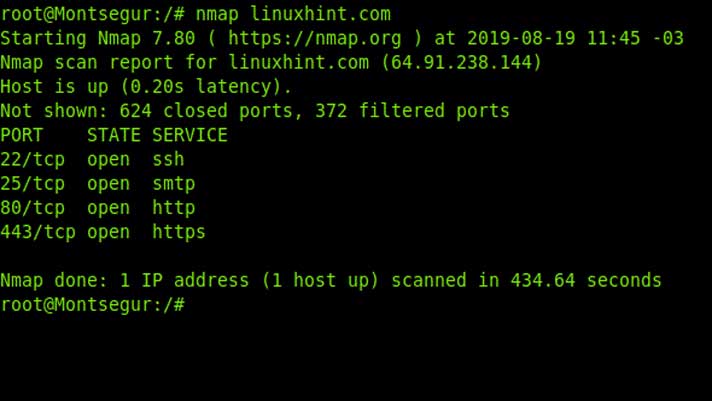 Nmap is useful for network exploitation and finding the vulnerability. It works on rooted as well as non-rooted devices.

You can use Nmap to scan open UDP ports.

If you have a rooted device, network discovery is a WiFi overclocking tool for you. The app is a bit complex to use. Hence it is not for beginners. Only pro hackers can use this app for WiFi hacking.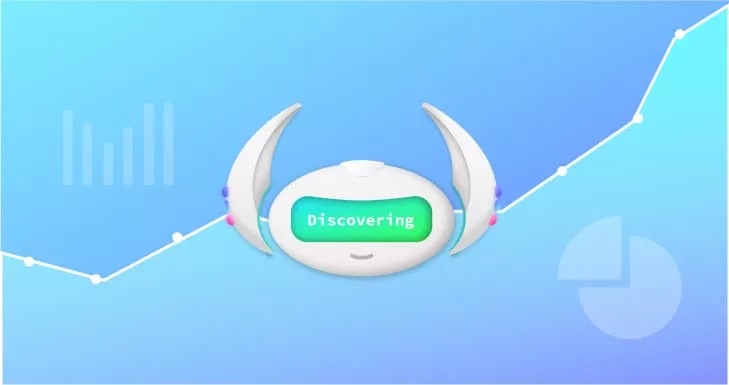 After downloading the app, you will discover various options to use for WiFi cracking.

Isn't it frustrating to hack a WiFi network which does not give proper speed and access? After a lot of hacking techniques, of course, you need a network with great accessibility.
Hence, it's better to find a good network before hacking it. The WiFi analyzer will help you with that.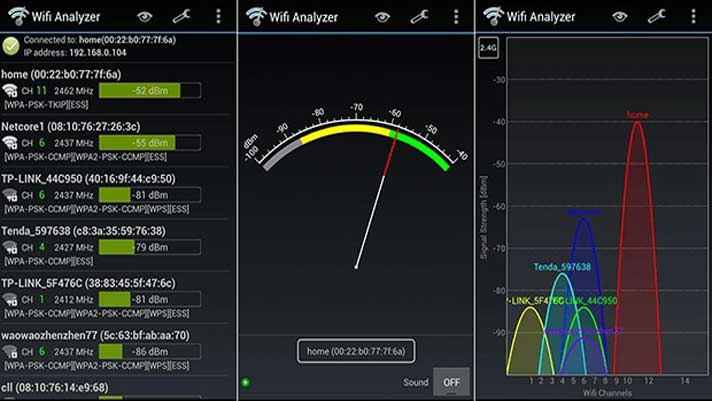 The app will show you the strength, speed, reliability, and crowd on a WiFi network.
So you will be able to choose the best network to crack into.
Conclusion:
With these ten apps, you can crack into WiFi networks easily. Technically, hacking into a WiFi network is not legal. You have to do it at your own risk. However, you can use these apps for your own network's management and security too.